Commercial Water Damage Restoration in Iredell County
Are you searching for commercial water damage restoration  or disaster recovery in Iredell County?
We understand that taking care of water damage, mold, and plumbing issues each property requires attention to detail.
911 Restoration of Iredell County offer a wide range of commercial restoration  and disaster recovery services.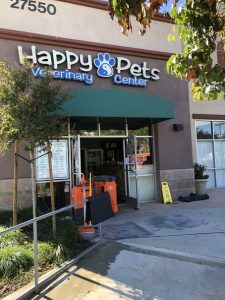 The repair techs are
IICRC Certified
to implement
Iredell water co
, mold removal,
sewage cleanup
, fire damage repair, and disaster restoration services in all types of commercial properties.
Water emergencies require immediate attention.
911 Restoration of  Iredell County branch is open 24/7/365 to provide commercial water extraction or disaster recovery services. 
Our technicians will arrive within 45 minutes of receiving your call.
911 Restoration of Iredell County is licensed, bonded, and insured, making them the flood cleanup company you can trust to take care of any disaster you may encounter in your property.
If you have  a water damage emergency and need flood cleanup in Iredell County, call us today !
Emergency Commercial Water Extraction And Mold Removal Services
It doesn't matter what type of commercial real estate you own; our technicians are prepared to tackle any water disaster recovery issues you may face.
Speedy water damage restoration is crucial can help reduce the chance of mold. The experts at 911 Restoration of Iredell County provide quick and easy help along with free visual inspections!
Our technicians analyze the situation and  come up with a detailed estimate.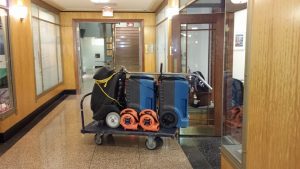 Our team of experts at 911 Restoration of Iredell County are ready to tackle any flood damage restoration project. We use emergency water extraction, drying, and dehumidifying techniques to limit any chances of mold formation.
The technicians at 911 Restoration of Iredell will remediate any mold issue. Our objective is to repair any damage found inside your property, and we will do whatever it takes to meet that goal.
Where you own a retail space, apartment building, warehouse, or restaurant, you can call 911 Restoration of Iredell County to fix your ceiling leak or flood damage on a moment's notice.
Keep Your Business Up And Running After A Flood
In Iredell County, pipe bursts and heavy rainfall are the most likely ways flood damage may impact your commercial property.
We understand the importance of repairing flood damage quickly.  Our technicians will work diligently to restore your property.
Our emergency storm repairs that will completely restore your property.
By receiving our flooding repair services, you can be sure that you are in the hands of technicians who care and understand your needs as a business owner. Call 911 Restoration of Iredell County when you need professional commercial restoration services, and our experts will turn your flood into a Fresh Start!