Commercial Water Damage Restoration in Iredell County
Commercial disaster recovery can be tricky. One wrong step and your business will suffer. Unfortunately, disasters can happen anytime. Iredell County goes through different weather conditions like heavy rainfall, storms, hurricanes, and cyclones. In addition, properties are always at risk of pipe bursts and leaks that could cause water damage. If your business goes through any of this, it cannot afford long periods of downtime. Your business is your livelihood, after all. In light of this, what do you do?
911 Restoration offers all property owners Commercial Restoration in Iredell County. We are a licensed, insured, and bonded company. Our team of IIRC Certified experts have the experience and expertise to return any commercial property to its pre-damage condition. Call us at 704-519-2331. 
Commercial Water Damage Restoration Iredell County 
There are many causes of commercial water damage:
Damaged pipes

Old HVAC systems

Floods, hurricanes, storms

Out of order plumbing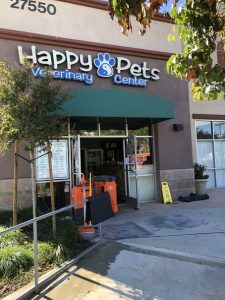 Whatever the cause may be, water damage can completely ruin a building. This will disturb any work in the office. As a commercial property owner, you are directly or indirectly responsible for all the employees on your property. As a result, you need professional commercial
water damage restoration in Iredell County
.
With our help, you have nothing to worry about. We understand the weight on your shoulders. We offer all property owners in Iredell County a free visual inspection. After assessing the extent of damage, we will create a restoration plan according to your needs. 
Our team uses special equipment to remove water from all corners of the property. We then proceed to dry the property and dehumidify it. Call us at 704-519-2331. This prevents mold growth. We also sanitize the commercial property, so your employees are not at risk of any water-borne infection. This way, you can avoid unnecessary lawsuits.
Commercial Disaster Restoration 
A disaster of any nature can interrupt your work. Common causes of disasters include:
Earthquakes

Wildfires 

Floods

Hurricanes

Cyclones
If you experience a disaster in Iredell County, you can call us for our Commercial Disaster Recovery Services. We are able to handle any nature and size of the disaster. Our team cares about you and understands your needs. You want your business to get back on track quickly, and we will make sure that happens.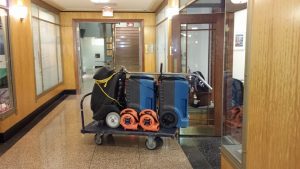 After a free visual examination, our team gets right down to business. We will pack all your undamaged belongings, so they are out of harm's way. We then remove any water on your property. This is to contain water damage. We will then use dehumidifiers to dry the property and bring down humidity levels. In the event of a fire, we ensure fire and smoke damage restoration. We also perform soot and odor removal services with special, state-of-the-art equipment. This is to stop smoke particles from causing health problems to your employees. 
We also offer commercial mold damage restoration. Mold will destroy furniture and floors, costing you money. We then ensure proper cleaning so that your property is clean and free from any contaminants.
Why Us?
When it comes to your valuable commercial property, make sure you leave it in the right hands. Here are a few reasons why 911 Restoration is the one for you. 
Experience 
We have over 25 years of experience in the restoration industry. Our team has worked on many commercial projects. They know just what to do, which takes the burden off of you. We are experts at our job, and handle all areas of commercial restoration. This locally owned company knows the common factors that could damage property in Iredell County. Fortunately, we know just what to do!
Trust & Transparency 
Our service is based on mutual trust and respect. We understand this is a stressful time for the property owner and we want to be there for them. We will ensure transparency at every step of the commercial restoration process. This is to ensure you are 100% satisfied with our services.
Quick Emergency Response
When there is a commercial disaster recovery issue, the last thing you want is to wait long hours for help to arrive. That is not the case with us. We have a fast emergency response time because we know how quickly damage can spread. We will reach your property within just 45 minutes of your first call to us. Without wasting any time, we will get down to business to avoid further destruction. We are known for our Emergency Commercial Restoration in Iredell County.
All Year Round
Whether it is a flood or a pipe leak at 2 am in the morning, we are here to help you with commercial disaster recovery problems. Our team is available 24/7, 365 days a year. You can call us even on holidays. We will reach your property and contain the damage when no one else is available to do that. 
Complete Restoration 
We understand that restoration is interconnected. Fire damage can lead to water damage. Water damage can cause mold damage. This is why we offer a complete commercial restoration package. We will handle everything for you. Not only that, we will also take care of repairs and reconstruction. After that, we sanitize and disinfect the surfaces to stop the risk of disease. 
What We Offer:
Free Visual Inspection

Water Extraction & Dehumidification

Fire & Soot Cleaning 

Smoke & Odor Removal

Mold Removal & Remediation

Emergency Board-Up Services

Repair & Reconstruction

Cleaning & Disinfection
Get a Fresh Start! 
If your commercial property undergoes any kind of damage, you can contact us. 911 Restoration of Iredell County will take care of any emergency or disaster. Our team of experts will reach your commercial property in just 45 minutes. Call us at 704-519-2331.
We will then see the damage done and try to limit further destruction. After that, we leave no stone unturned to give you and your property a Fresh Start. When you re-enter, you will see that your property looks even better than before. We want to maintain this cordial relationship with our clients.
We will leave you with helpful tips from experts on how to maintain your newly revived property and prevent future disasters. If you still need more help, you can chat with us any time!