Fire Damage Restoration in Iredell County
Fires have been a common part of North Carolina's climate.  Let us help you with you fire restoration needs!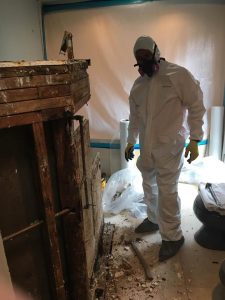 They can completely surround a property, risking the lives of residents. It can be difficult to contain fire damage in Iredell County and other affected areas. As a result, every property owner needs fire damage restoration services in North Carolina. 
You can get professional help dealing with fire damage restoration in Iredell County 24/7/365 at 704-519-2331. Our team can reach homes and businesses around Mooresville, Salisbury, Hickory and the Statesville area within 45 minutes of an emergency call. Technicians can provide a free visual mold inspection for property owners only once they arrive.
If you need to control fire damage in Iredell County, you have come to the right place. 911 Restoration is a licensed, insured, and bonded company with over 25 years of experience in the industry. We know how to contain the fire and smoke damage to give property owners a Fresh Start. 
Fire and Smoke Damage
Fire and smoke damage in Iredell County can be extensive. There are 3 main sources of fire damage:
Flame Damage

Smoke Damage

Damage by other substances
Flame Damage
Flame damage is caused by the actual fire and flames.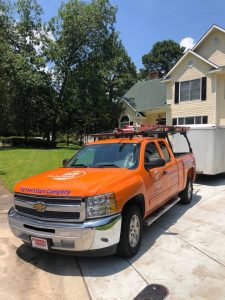 Fire can spread quickly, and eat away organic materials like wood. Iredell County has several sunny days with warm temperatures. This can escalate a fire, and cause even more damage. Fire can also cause minor and major injuries to the people inside the building. 
We are experts in our field at administering water damage restoration services for all types of water-related disasters, and we understand how it is a crucial part of the fire cleanup process.
If there are any corrosive substances in the property, a fire can be life-threatening. Fire will cause physical damage to your valuables, in an office or home. A fire needs to be contained immediately to prevent any serious harm to the building and its people. Our phone number is 704-519-2331.
Smoke Damage 
Fire damage also includes secondary damage, i.e., smoke and soot damage. Smoke from a fire can seep into the walls and floors of a building. This creates a horrible odor, which can cause allergic reactions among people inside the building. Black soot will also discolor the clean surfaces of the building. Soot can be very hard to clean and completely remove from surfaces. You will need professional fire and smoke damage restoration in Iredell County. 
Smoke does not damage the property as flames do. It does have a serious effect on the health of people inside the building. Smoke from fires contains heavy metals and other toxins. These particles can enter your lungs, and cause a range of heart and lung diseases in the long run. Short-term effects of smoke include burning eyes, runny nose, and coughing. 
Damage by Other Substances 
This damage is caused by other substances needed to put out the fire. This could include water and chemicals. Water damage is common and extensive. When you use water to put out a fire, it seeps into the corners of the property. When water is left to sit for too long, it will damage wooden floors and ruin the paint. Standing water with Iredell County's humidity will also cause mold to form. Mold will eat away organic materials and cause a bunch of health problems.
Chemicals are also used to get rid of toxic soot. These chemicals can cause allergic reactions among people. These chemicals may also ruin surfaces in the building. All these are a part of fire damage in Iredell County. 
Expert Fire Damage Restoration in Iredell County 
Containing fire damage is no layman's job. That is why we are here to help you. We have a team of IICRC-certified experts who know how to handle fire and smoke damage. We understand that going through a fire is emotionally and financially draining. At 911 Restoration, our main aim is to help you every step of this process. 
Fast Emergency Response
Fires can spread very quickly. That is why we are at your service 24/7, 365 days a year, including holidays. You can call us at 4 am in the morning, and we will reach your property within 45 minutes. We maintain this fast emergency response time, so the fire does not spread and cause any more damage than it already has. 
High-Grade Equipment
Fire damage in Iredell County is often caused by wildfires. Properties can take months, even years to recover from that. We aim to change that. Our team of experts uses high-grade equipment to get rid of fire and stubborn smoke that enters your building and refuses to leave. Even if you clean the soot from the surface, you don't know how deeply it has set and what health detriments it causes to you. 
Fire and Smoke Damage Restoration Services 
We offer full-scale restoration services to the property owners of Iredell County. We don't just take care of fire damage, but smoke damage and water damage as well. 
Here is an overview of the services that we offer. 
Free Fire Damage Assessment 
We offer all property owners a free visual inspection. Our experts will assess the extent of the fire damage and create a tailor-made plan. We will inform you of this so that we ensure complete transparency to avoid any unpleasant surprises later on. 
Board-Up Services
After a free visual inspection, we move on to repair. Restoration can take a few days. To protect you from theft, we board up missing walls and doors. We also place tarps on damaged roofs.
Fire Damage Cleaning
Next, we proceed to clean the fire damage with soda blasting. We make sure we thoroughly clean the dishes, surfaces, and furniture. We also pack out and store any undamaged belongings to give you the maximum assistance you need.
Smoke and Odor Removal
Smoke and soot particles can be stubborn. We use ozone generators to make sure your property is completely smoke and soot free. We make sure soot does not spread further upon cleaning, as happens with most DIY methods. We use odor blasting equipment to get rid of smoke from every room, every corner of the property. After we are done, your property will be as good as new.
Water Damage Restoration
We then ensure a careful water removal, extraction, and dehumidifying process. Our equipment removes water from every nook and cranny to stop the risk of mold growth. We then thoroughly dry the property and dehumidify it to remove any chances of mold. 
Cleaning and Disinfecting 
After we clean the fire and smoke damage, we sanitize and disinfect your property. This is done to make sure there is no risk of infection from contaminated surfaces. You can now enter your property without any worries!
Contact Us!
911 Restoration of Iredell County can handle any level of fire restoration in Iredell County. We will clean your property and also take care of any restoration and reconstruction. Once we are done, your property will look as good (or even better) as before! Call us for the Fresh Start you deserve at 704-519-2331.