Water Damage and Mold Removal in Mooresville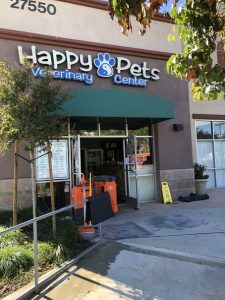 Do you need help recovering from a hurricane, flood, or pipe burst in Mooresville? You can get professional assistance with water damage restoration and mold removal within 45 minutes by contacting 911 Restoration of Iredell County. Our IICRC certified flood cleanup techs are on-call 24/7/365 at 704-519-2331, so they can offer you a Fresh Start. Let us:
Reach Your Property Quickly in an Emergency

Review Your Needs with a Water Damage and Mold Inspection

Take Care of Carpet Water Damage

Handle Ceiling Leaks and Basement Flooding

Deal with Mold Decontamination and Odor Removal

Pack Out and Store Your Undamaged Possessions

Complete Comprehensive Repair and Renovation Services
All water damage restoration and mold remediation techs at 911 Restoration of Iredell County are licensed, bonded, and insured to repair commercial and residential properties. No job is too big or too small. Techs can even help you recover from a sewage backup, major storm damage, or a pipe burst. Contact us now at 704-519-2331 to get back your peace of mind in Mooresville.
How Quickly Should You Begin Water Damage Restoration in Mooresville?
Water can begin severely damaging your home or business within a few hours of a flood or pipe burst. Therefore, it is very important that you begin water extraction and flood cleanup in Mooresville as quickly as possible. 911 Restoration of Iredell County offers same-day water damage restoration and mold removal services to property owners in Mooresville.
We remain open around the clock, so you don't have to wait to start:
Getting Water Out of Your Property

Making Sure Your Property is Fully Dehumidified

Removing Sewage Water

Stopping Additional Water from Entering Your Property

Beginning Mold Decontamination
Flood cleanup techs have the resources to perform a water damage and mold inspection in Mooresville. The results of your water damage and mold inspection can allow us to personalize your property restoration and mold decontamination services. Let us take care of water removal, mold remediation, and all repairs that you need. Call us at 704-519-2331.
Do You Need Mold Remediation in Mooresville?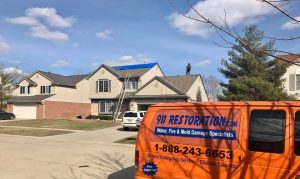 Water damage events, like hurricanes and pipe bursts, can introduce unwanted moisture into your property. This moisture can create the perfect environment for mold growth. This means that you often need mold removal and water damage restoration in Mooresville.
Mold remediation techs at 911 Restoration of Iredell County can check for signs of fungal growth with a mold inspection. If they find evidence of a fungal infestation, they can begin mold decontamination in Mooresville right away by:
Quarantining Areas with Mold Growth

Removing Mold Spores with Air Filters

Scrubbing Down Your Property and Possessions

Getting Rid of Mold Odors
Handling mold removal in Mooresville quickly can protect your property and your physical well-being. Some forms of mold are toxic and can cause severe respiratory issues. Make sure you are ready to get a Fresh Start after a pipe burst or a hurricane. Contact us immediately for help with flood cleanup and mold remediation in Mooresville. Our phone number is 704-519-2331.
Servicing the cities of Catawba, China Grove, Claremont, Cleveland, Conover, Denver, Hickory, Landis, Linwood, Mooresville, Mount Ulla, Olin, Salisbury, Sherrills Ford, Statesville, Stony Point, Troutman, Woodleaf… and surrounding areas.