Sewage Cleanup in Iredell County
It goes without saying that being exposed to raw sewage can be a health hazard, which is why you should always seek out help from 911 Restoration of Iredell County when a backup occurs in your property.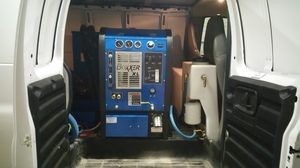 You can get professional help dealing with sewage cleanup in Iredell County 24/7/365 at 704-519-2331. Our team can reach homes and businesses around Mooresville, Salisbury, Hickory and the Statesville area within 45 minutes of an emergency call. Technicians can provide a free visual mold inspection for property owners only once they arrive.
Getting the sewage removed from the home or business is an integral part of keeping your health intact, not to mention upholding the structural integrity of your property.
Sewage can permeate drywall and other porous surfaces, causing rot and mold 911 to form, which can eat away wood. By implementing fast sewage cleanup services, you can prevent these structural issues and decontaminate the affected area.
If you live in Statesville or Mooresville, call 911 Restoration of Iredell County at 704-519-2331 for fast sewage decontamination services and our technicians will provide you with the peace of mind you deserve.
Emergency Sewage Cleanup Services
Sewage is known as black water, which is a category three water type. This means there are toxic waste and bacteria inside of the wastewater that can be harmful to your health.
The best way to handle a sewage overflow is to stay away from the black water and immediately call 911 Restoration of Iredell County.
Technicians are trained to implement same-day, sewage cleanup services that include extracting the wastewater, drying the area, and deodorizing the entire property.
The faster your reach out for help after toilet water damages your home or business, the more we can limit any lingering odors from permeating the premises.
To receive immediate sewage water cleanup, call 911 Restoration of Iredell County at 704-519-2331, and soon you will receive the assistance of a team who cares and understands your needs.
Repairing Toilet Water Damage In Homes And Businesses
Water damage, no matter what kind, needs to treated as soon as possible or else it can lead to more issues in the property that can create even more damage.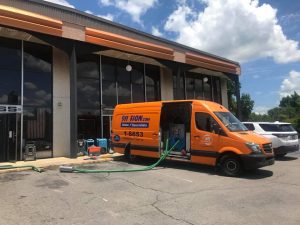 When it comes to toilet water damage, the iredell water cois filled with bacteria, human waste, and other toxins that can promote mold growth and lingering odors that can overwhelm the household.
A sewage overflow can also rot drywall and wooden joists if the black water is not addressed immediately and left to seep into the surfaces of the property.
The technicians at 911 Restoration of Iredell County will test and evaluate the property for structural damages so they can make the necessary repairs to uphold the integrity of your home or business.
Understanding who to reach out to for top-of-the-line, sewage cleanup services is half the battle. If you live in Statesville, Moorseville, or anywhere else in Iredell County, call the repair techs at 911 Restoration and they will give you a Fresh Start! Call us at 704-519-2331.