Sanitization Services in Iredell County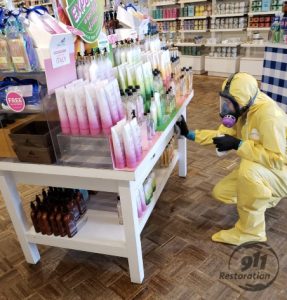 The coronavirus is a source of major concern here in Iredell County. Everyone in our community has been directly or indirectly affected by this pandemic. Businesses may be closed temporarily and many people are choosing to self-isolate to responsibly slow down the spread of the virus. You can take proactive steps to handle the virus by adhering to all official recommendations. You can also focus on keeping your property clean and sanitized with the professionals at 911 Restoration of Iredell County.
Our sanitization specialists understand your needs. We are fully prepared to offer you disinfection solutions in Iredell County. Getting the assistance you need is easy. You can contact us around the clock to speak with highly trained sanitization experts.
Crews are prepared to provide you with same-day sanitization services in Iredell County. Prompt help with sanitization and disinfection can return your peace of mind during the coronavirus outbreak. Professional cleaning and sanitization can also increase the comfort of your employees and customers.
We all have a role to play in controlling the impact of the coronavirus on our community. Take proactive steps to do your part by working with the experts at 911 Restoration of Iredell County right now.
Get Fast Help with Disinfection Solutions in Iredell County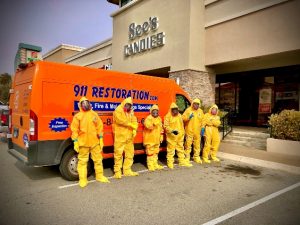 Here at 911 Restoration of Iredell County, we are focused on helping our community get through the coronavirus pandemic. Crews can offer you professional help with sanitization and disinfection. All of our cleanup techniques are based on the guidelines issued by the EPA and the CDC. We are also available 24/7/365 to offer you help when you need it most.
As a locally owned and operated company, 911 Restoration of Iredell County can reach your property in under an hour. Crews are armed with resources to handle sanitization services for any business in the area, including:
Office spaces

Retail stores

Restaurants 

Grocery stores

Pharmacies
We understand that some businesses are unable to shut down during the pandemic. If you provide an essential service, you may be required to remain open, potentially exposing your employees to individuals infected with the coronavirus. You can take steps to help your employees feel comfortable by setting up sanitization services to regularly clean your property.
You can also contact 911 Restoration of Iredell County if your business temporarily closed. We can clean and sanitize your property to give you back your peace of mind during the coronavirus pandemic.