Water Damage Restoration in China Grove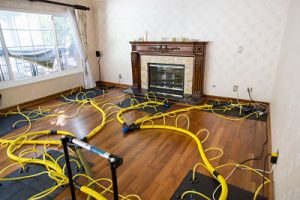 Being a property owner in China Grove is a rewarding yet challenging role. While you get the pride that comes with ownership, you also get the responsibility of having to stay on top of problems such as property damage. No matter what happens, it's up to you to repair anything that breaks and the best way to handle this is to take prompt action. Of the many types possible, no damage is as common or destructive as water damage. Whether it's a pipe burst or a ruptured appliance hose, the simple truth is that time is against you. That's why our IICRC certified technicians are standing by 24/7/365 ready to get started on any mold remediation or water damage restoration needed by our China Grove customers. Whether you live in China Grove, Olin, Mount Ulla, or another city in the Iredell County area, we promise to arrive within 45 minutes ready to get to work on your water cleanup service.
It only takes water damage as little as 24 hours to start producing mold. If left alone for too long, the mold will spread even further throughout the property. When this occurs, you will have no choice but to seek mold removal services in addition to water damage restoration services. It's possible to avoid the need for additional services by taking quick responsive action through hiring trained professionals to get the job done.
As soon as you're aware of the need for mold remediation or water damage restoration call 911 Restoration. Our technicians are ready and able to assist you with anything from water damage inspection to house flooding. Call today to get the Fresh Start you need to start over in China Grove and surrounding Iredell County area.
Water Removal Companies
Fortunately, water removal companies are readily available so you won't have to wait long to begin your water damage restoration. Unfortunately, not every company offers comprehensive services. This is a problem because true water restoration requires numerous steps to be completed and failure to do one can lead to problems in the future. For this reason, it's practically mandatory to approach your water extraction with a comprehensive approach. That's why our IICRC certified technicians work hard to hone their water damage restoration process to perfection with a combination of ongoing training and years of experience. 
We always start with a visual water damage inspection. As soon as we arrive, we compile our findings from the inspection to ensure we understand the extent of the water damage, the status of any existing mold infestation, and what repairs are required to restore the property to good as new. After the inspection is complete, we can proceed to our water extraction and drying process. During this task, we use nothing less than the latest water extraction equipment and commercial dryers to ensure the property is dry as a bone.
We don't believe in calling the job complete until the property is back to good as new. That's why our technicians address any needed repairs such as sheetrock installation or carpet replacement in addition to correcting the source of the water damage.
As soon as you notice or suspect mold or water damage, call 911 Restoration. We'll arrive within 45 minutes to get to work on your mold remediation and water damage restoration. Don't wait to get the Fresh Start you need to begin anew in China Grove.
Flood Cleanup Company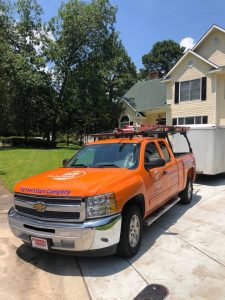 As your flood cleanup company, we're prepared to address every aspect of your house flooding. This means everything from the flood cleanup process to pipe burst repairs is fair game in our effort to get you back to good as new. Our flood cleanup process is modified to account for a large amount of water along with the contaminants present within the water. Floodwater contains everything from dirt to raw waste depending on the flood source. This process ensures our China Grove customers are guaranteed to be safe, healthy, and satisfied every time.
Our flood cleanup process begins with a combination of decontamination and mold decontamination. During this step, we neutralize all mold and bacteria before we're ready to begin your water extraction. After this step is complete, we can begin working on our normal water damage restoration process.
Call 911 Restoration as soon as you need emergency restoration services. Get the Fresh Start you need.
Servicing the cities of Catawba, China Grove, Claremont, Cleveland, Conover, Denver, Hickory, Landis, Linwood, Mooresville, Mount Ulla, Olin, Salisbury, Sherrills Ford, Statesville, Stony Point, Troutman, Woodleaf, and surrounding areas.