Water Damage Restoration in Mount Ulla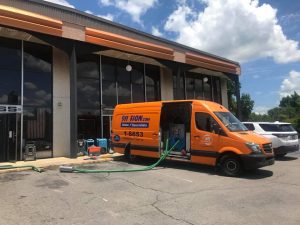 As a property owner in Mount Ulla, chances are high that you're aware of the need to stay ahead of any property damage that occurs. After all, it's up to you if any repairs are needed. One of the most common types of damage is water damage. Regardless if it's a pipe burst or a ceiling leak, the truth is that time is working against you. That's why our IICRC certified technicians are standing by 24/7/365 ready to get started on any mold remediation or water damage restoration needed by our Mount Ulla customers. Whether you live in Mount Ulla, Sherrils Ford, Olin, or another city in the Iredell County area, we guarantee to arrive within 45 minutes ready to get to work on your water cleanup service. Call us at 704-519-2331.
Water damage only needs to be around for 24 hours or less to start producing mold. When water is left unchecked for too long, mold continues to grow and spread throughout the property. If this happens, then the only solution will be additional mold removal services. You can avoid needing additional services by hiring trained professionals immediately upon discovering water damage.
As soon as you're aware of the need for mold remediation or water damage restoration call 911 Restoration. Our technicians are ready to help you with anything from water damage inspection to house flooding. Call us today at 704-519-2331 to get the Fresh Start you need to start over in Mount Ulla and surrounding Iredell County area.
Water Removal Companies
There are numerous steps in the water restoration process and failure to perform one of them can result in additional problems in the near future. That's why the only full solution is a comprehensive approach, which not every company provides. For this reason, our IICRC certified technicians work hard to hone their water damage restoration process to perfection using a combination of ongoing training and years of experience. 
We always start with our visual water damage inspection. Upon arrival, we compile our findings from the inspection to verify we understand the extent of the water damage, the status of any existing mold infestation, and what repairs are required to restore the property to good as new. As soon as the inspection is complete, we're ready to get started on our water extraction and drying process. This task is performed with nothing less than the latest water extraction equipment and commercial dryers to ensure the property is dry as a bone.
Our technicians take the time to ensure that all necessary repairs are completed before we deem the restoration finished. We will automatically repair the source of the water damage. In addition, we're prepared to address other repairs such as sheetrock installation and carpet replacement.
As soon as you notice or suspect mold or water damage, call 911 Restoration at 704-519-2331. We'll arrive in 45 minutes to get to work on your mold remediation and water damage restoration. Don't wait to get the Fresh Start you need to begin anew in Mount Ulla.
Flood Cleanup Company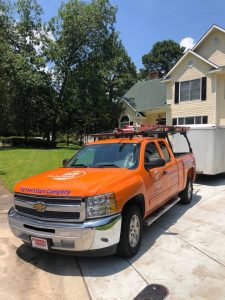 As your flood cleanup company, we know the importance of addressing every aspect of your house flooding. That's why we are ready to perform pipe burst repairs as well as our flood cleanup process. We use a flood cleanup process thanks to the large amount of water as well as the contaminants present. Floodwater will contain nearly anything from dirt to raw waste depending on the source of flooding. Our process guarantees that our Mount Ulla customers will remain safe, healthy, and satisfied every time.
Our flood cleanup process begins with a combination of decontamination and mold decontamination. During this step, the focus is on neutralizing all traces of bacteria and mold. Once this step is complete, we're ready to proceed to our normal water damage restoration process.
Flooding is usually covered by insurance. Thanks to many years of experience, our IICRC certified technicians are fully qualified and able to walk you through the entire insurance claims process. We have worked with every major provider so we know what it takes to get the claim approved the first time. In fact, we will even file the claim for you if you choose to have us do so.
Call 911 Restoration at 704-519-2331 as soon as you need emergency restoration services. Get the Fresh Start you need to start over in Mount Ulla.
Servicing the cities of Catawba, China Grove, Claremont, Cleveland, Conover, Denver, Hickory, Landis, Linwood, Mooresville, Mount Ulla, Olin, Salisbury, Sherrills Ford, Statesville, Stony Point, Troutman, Woodleaf, and surrounding areas.